20th Annual Conference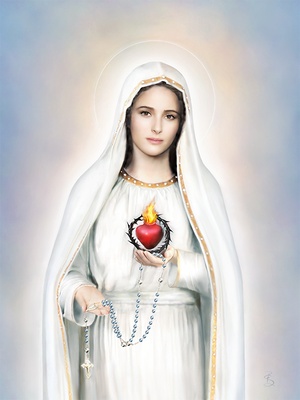 Fatima and The Triumph
August 3-6, 2017
Pikes Peak Center, 190 S. Cascade Ave, Colorado Springs, CO 80903
Tony Melendez
August 3, 2017 (Thurs) at 7:00pm @ Pikes Peak Center
To Give Hope to All The People
"I can't explain why people have been moved to tears, as my feet slowly apply pressure to the face and neck of my guitar something happens. For as long as I could remember these toes of mine have been like fingers. God somehow has blessed me with music and the desire to persevere."
Originally from Rivas, Nicaragua, Tony was born without arms. He also had a clubbed foot due to the drug, Thalidomide, taken by his mother. At the age of one Tony's family immigrated to the USA so he could have corrective surgery on his left foot.
Tony grew up in a home where mom protected and cared greatly for him. His father encouraged and pushed him to do things on his own. As he had no arms, Tony had to learn to do almost everything with his feet. At the age of sixteen he taught himself how to play the guitar with his toes.
Help the St. Thomas Aquinas Society to continue!
Events of this magnitude are very expensive. Your financial, tax-deductible gift is very much needed and appreciated.
St. Thomas Aquinas Society is built on a foundation of prayer. Your prayer support is very valuable too. We welcome gratefully any spiritual commitment you can make for the success of St. Thomas Aquinas Society and the conference.
Have you said your Hail Mary for St. Thomas Aquinas Society today? God bless!