23rd Annual Conference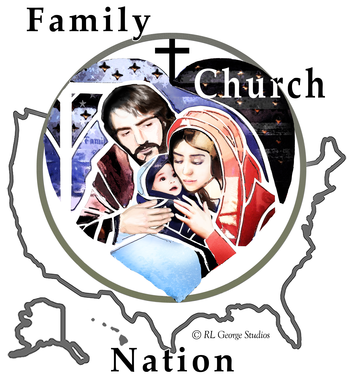 Family, Church and Nation
July 29 – August 2, 2020
Hotel Eleganté. 2886 South Circle Drive, Colorado Springs, CO 80906
Michael Russell O'Brien
July 30, 2020 (Thurs) at 7:30pm @ Hotel Eleganté
Catholic Entertainment's Best Kept Secret!
Michael has been a headliner at more than 100 Catholic Conferences and 800 Catholic Parishes. Each year Michael performs a "one man show" of classic Catholic Music Hits and humorous stories of his conversion back to the faith. The former BMG rock music category solo artist reached chart status and after an unexpected trip to Medjugorje, put that career on hold to become one of the top Catholic recording artists and conference speakers of the last 30 years!
Michael's Catholic Music recordings have received millions of views on YouTube.
Michael spent 10 years as a published advice columnist for a major Catholic Magazine.
Michael has a #1 Catholic YouTube music video for Hail Mary / Gentle Woman.
Michael was a 2013 Keynote Speaker for the Catholic Organization "Legatus"
Michael Russell O'Brien Facebook page has become one of the top Catholic related fan pages. 
Tony Melendez
August 1, 2020 (Sat) at 7:30pm @ Hotel Eleganté
To Give Hope to All The People
"I can't explain why people have been moved to tears, as my feet slowly apply pressure to the face and neck of my guitar something happens. For as long as I could remember these toes of mine have been like fingers. God somehow has blessed me with music and the desire to persevere."
Originally from Rivas, Nicaragua, Tony was born without arms. He also had a clubbed foot due to the drug, Thalidomide, taken by his mother. At the age of one Tony's family immigrated to the USA so he could have corrective surgery on his left foot.
Tony grew up in a home where mom protected and cared greatly for him. His father encouraged and pushed him to do things on his own. As he had no arms, Tony had to learn to do almost everything with his feet. At the age of sixteen he taught himself how to play the guitar with his toes.
Help the St. Thomas Aquinas Society to continue!
Events of this magnitude are very expensive. Your financial, tax-deductible gift is very much needed and appreciated.
St. Thomas Aquinas Society is built on a foundation of prayer. Your prayer support is very valuable too. We welcome gratefully any spiritual commitment you can make for the success of St. Thomas Aquinas Society and the conference.
Have you said your Hail Mary for St. Thomas Aquinas Society today? God bless!