24th Annual Conference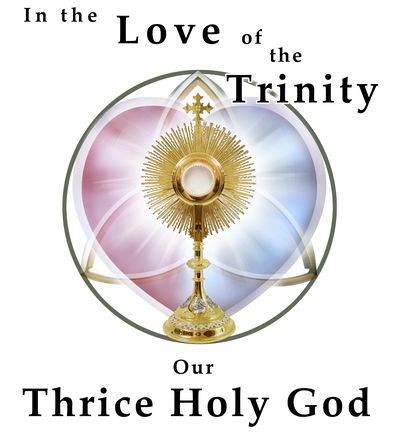 In the Love of the Trinity, Our Thrice Holy God
July 28 – August 1, 2021
Hotel Eleganté. 2886 South Circle Drive, Colorado Springs, CO 80906
Download the
CONFERENCE BROCHURE
(includes schedule)
Download the Conference FLYER
Download the
CONCERTS FLYER
Eric Genuis
July 29, 2021 (Thurs) at 7:30pm @ Hotel Eleganté
Pianist. Composer. Inspirational Speaker.
Born in Toronto, Canada in 1966, Eric Genuis is an acclaimed composer, virtuoso pianist, and inspirational speaker. He has recorded several CDs with the Slovak National Symphony Orchestra of all original music in addition to performing on television and scoring music for independent films. Annually, he performs hundreds of live concerts a year in the US and internationally.
His beautifully creative melodies, exquisitely combined with his own modern style, gives rise to a unique musical experience with universal appeal. When not performing in the private living rooms of the rich and famous or for large venue functions or benefits, Eric shares his gift of music with the less fortunate and suffering of the world, or as he calls them, "the forgotten". In the same manner as with his other concerts, Eric is accompanied by world-class violinists, cellists, and vocalists. Through Eric's foundation, Concerts for Hope, they go into rehab centers for PTSD veterans, memory care facilities, inner-city schools, and even prisons.
Tony Melendez
July 26th, 2021 (Mon) at 7:00pm @ St. Francis of Assisi Catholic Church in Castle Rock, CO
July 30, 2021 (Fri) at 8:00pm @ Hotel Eleganté
To Give Hope to All The People
"I can't explain why people have been moved to tears, as my feet slowly apply pressure to the face and neck of my guitar something happens. For as long as I could remember these toes of mine have been like fingers. God somehow has blessed me with music and the desire to persevere."
Originally from Rivas, Nicaragua, Tony was born without arms. He also had a clubbed foot due to the drug, Thalidomide, taken by his mother. At the age of one Tony's family immigrated to the USA so he could have corrective surgery on his left foot.
Tony grew up in a home where mom protected and cared greatly for him. His father encouraged and pushed him to do things on his own. As he had no arms, Tony had to learn to do almost everything with his feet. At the age of sixteen he taught himself how to play the guitar with his toes.
Help the St. Thomas Aquinas Society to continue!
Events of this magnitude are very expensive. Your financial, tax-deductible gift is very much needed and appreciated.
St. Thomas Aquinas Society is built on a foundation of prayer. Your prayer support is very valuable too. We welcome gratefully any spiritual commitment you can make for the success of St. Thomas Aquinas Society and the conference.
Have you said your Hail Mary for St. Thomas Aquinas Society today? God bless!