Letter From the President
Dear Friends,
Our Grace and Salvation Conference at the Pikes Peak Center this year was so wonderful and spiritual. Everyone had a good time and, of course, the presence of the Holy Spirit was tangible. It was a particular blessing to have Bernie's whole family here this August.
Pictured here are Lindsay Younce, actress for the movie THERESE, and Erica Saenz. Erica may be young, but she is a great member of St. Thomas Aquinas Society and a great volunteer. They are pictured here at the conference Roses table.
One of the blessings of our conferences are the events scheduled after. Fr. Patrick Martin also spoke at St. Gabriel the Archangel Church here in Colorado Springs and at a number of locations in Denver. He has also been invited to Montana for a conference this Spring. Bernie's family went up to Wyoming to give a concert after our conference and there were other scheduled events with other speakers as well.
Now we are on to our 15th major conference: Be Not Afraid which is scheduled at the Pikes Peak Center for August 3-5, 2012. Be sure to mark your calendar. Registrations are already coming in. See the article below for more information.
Remember to keep us in your prayers. Also, we are enclosing a donation sheet. We would like to extend a gift of appreciation to our donors. Please take a look and help us if you can. We still have expenses from our past conference and new expenses ahead with the next. Most of all, mark your calendar for Aug. 3-5, 2012.
Our Prayer Motto: Have you said your Hail Mary today for the St. Thomas Aquinas Society?
Thank you and God bless you – Therese Lorentz
Moira Noonan: in Denver and in Colorado Springs
Moira will be in Denver with Fr. Dennis Phaneuf from Canada for an Archdiocesan Charismatic Ministries Day of Renewal on Friday, Nov. 11 from 6:30pm – 9:30pm and Saturday, Nov. 12 from 10:00am to 5:00pm at Our Lady of Presentation Church. Contact Monica Hernandez for more information at 303-745-6157.
Colorado Springs, Moira will be making a presentation of her testimony at St. Gabriel the Archangel Church at 7:00pm on Wednesday evening, Nov. 16. This event is free and is co-sponsored by St. Thomas Aquinas Society and St. Gabriel the Archangel Church. Many will remember Moira for her visits here in 2008, both to our Healing Hand of God Conference and return visits that Fall to Pueblo, Denver and Colorado Springs.
Moira has authored the book, Ransomed from Darkness which is now printed in English, Spanish and Croatian. It will soon be published in French, Italian and Portugese. Moira worked in Religious Science ministry as a psychic counselor and therapist, and became certified in Hypnotherapy, Past-Life Regression, Astrology, Course in Miracles, Reiki, channeling and more. In 1993, after a series of powerful conversion experiences, she returned to the Church and is now a popular speaker in the Christian Community.
August 3-5, 2012
Pikes Peak Center, 190 Cascade Ave., Colorado Springs, CO
We have returning Fr. Bill Halbing, Fr. Mark Wheelan, Mattie Henry, Bernie Choiniere and Siaosi.
See below for others and new people coming.
Donna Cori Gibson has a very dynamic singing ministry. After years of working in New York as a professional singer, songwriter, and studio musician, she has moved to the beauty of Washington state where she lives with her husband Matthew and homeschools their four...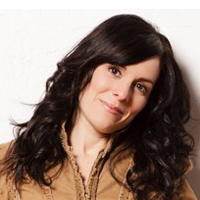 Psalm 117
Praise the Lord, all you nations; glorify him, all you peoples!
For steadfast is his kindness toward us, and the fidelity of the LORD endures forever.