Letter From the President
Dear Friends,
Time for another exciting conference: In the Love of the Trinity Our Thrice Holy God which will be held at the Elegante Conference and Event Center here in Colorado Springs. We hope you have marked your calendar to help us celebrate this, our 24th major conference from July 28- August 1, 2021. It will be the best ever so far.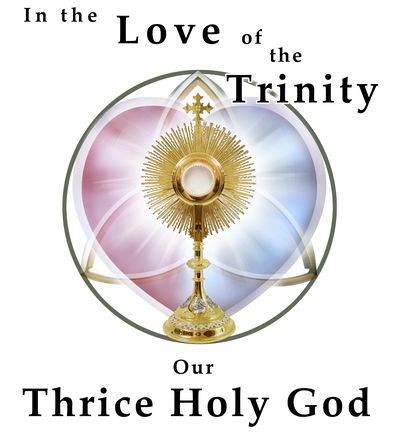 When Bernie called last year and was unable to attend because of a daughter getting married, I was unsure how we would handle liturgy because that is where he helps as well as music.
Jose's name kept sitting in my mind so I called Jose. He said that we were the only ones that did not cancel on Tony Melendez, his brother. During that time, they had the blessing of some funds and were able to buy some cameras and learn how to live stream. In the meantime, we were thinking about how to live stream because that was the way things were going. Jose said they could take care of that for us.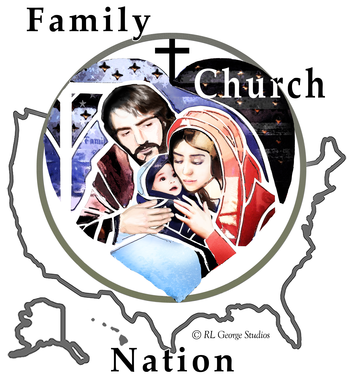 You see, we helped them and they helped us. That's family!
This year Bernie will be coming and Jose and Tony will be back to provide more great music and to help with live streaming again.
It was a tremendous success to hold a conference during Covid last year. It was such a challenge as you know, to hang on in faith, believing that God really wanted that conference about family. We were so pleased to have a little over 500 registered and we may have been the only conference to have taken place during Covid. Fr. Imbarrato was so proud of us and commented that it was the first one to take place after the others were shut down. And with God's blessings, we succeeded without incidence. All went well.
Because this brings us to our twenty-fourth major conference, and many of us have come together yearly, you can see by the example above how we truly have become family that we stick together and help each other out in challenging times. Even Ethelyn, our dear friend from Vancouver B.C. will be back to help us, and Eddie will be up from Mississippi. I am so grateful for all the friendships from all the years.
We do have some new speakers as well as those who have come back by popular request. Joining our STAS Family are Nicole Abisinio, Patrick and Joy Campbell and Fr. Ernie Rush. One of the special features of our conference is that the speakers generally stay throughout the conference. There is plenty of time to meet them, listen to their wisdom, and get to know them. It is truly a great blessing.
We have added an extra concert this year with Eric Genuis. Eric, who was featured in the Epoch Times in the February 24- March 2, 2021 edition, will be joined by a violinist, a cellist and a singer. His ministry of Concerts for Hope goes into rehab centers for PTSD vets, memory care facilities, inner-city schools and even prisons. It is truly a privilege to have Eric join us again this year.
Other concerts are Friday evening at 8pm with Tony Melendez and Saturday evening at 8pm with Bernie Choiniere and the conference Musicians.
Another addition is Dinner With The Speakers on Friday evening, July 30. See information below for the dinner as well as an opportunity to make your dinner reservations. Payment is your guarantee of your reservation and we are asking that all payments be in no later than July 1. There are a limited number of tickets. Tickets are not tax deductible.
As always, we will not require a registration fee. We are grateful, however, for any donations to help us with ongoing expenses in this time of need. Tax Deductible Donations are gratefully accepted. You are welcome to register at any time and to find information by visiting our website: stthomasaquinassociety.org. If possible, please register in advance. It will help us to keep organized and will make onsite registration easier for you.
Auction: We will be having an auction again this year. Last year we had some donated gifts and people could buy a ticket for $1 and put it into the container representing their choice. For gifts of lesser significance, we will do that again. It's easy and fun.
We are also looking for great auction gifts. We will have the online potential again for the auction gifts but not for those of lesser significance. There is just not enough room for everything with bid sheets. That's why supplementing the auction with drawings for some of the smaller items will be a nice addition.
We look forward to seeing you soon. Pick up your car keys and drive on over. There's plenty of parking at the Elegante.
Thanks and God bless – Therese