Merry Christmas!
Letter From the President
Dear Friends,
Plans are underway for our 19th major conference: Jesus King of All Nations. We are excited about this conference and the way it is coming together. Keep watch on our website to see it grow.
Our big news: a concert with John Michael Talbot at 7pm at the Pikes Peak Center on Thursday, August 4. We hope you will come and invite others.
Mark your calendar and tell your friends: August 4-7, 2016 at the Pikes Peak Center in Colorado Springs. You won't want to miss this conference! Our conference will remain free, and as always, we are grateful for all donations
John Michael Talbot
It All Began With A Vision
"God gave me a mission of itinerant ministry going from parish to parish in a time of great need in our culture. I believe that our current ministry is fulfilling that vision. We are bringing REVIVAL to Catholics and Christians of all faiths throughout the world!"
The path our Lord has guided John Michael on has uniquely prepared him for this time in the Church. After responding to the Lord's call, God used John Michael to
bless millions of lives through his unique and multi-faceted ministry.
John Michael Talbot is considered a "Christian Music Legend" being one of the pioneering artists of what has become known as Contemporary Christian Music. He is recognized as Catholic music's most popular artist with platinum sales and compositions published in hymnals throughout the world.
John Michael is a best-selling author and television host of "All Things Are Possible" which premiered in April, 2014. John Michael leads his very active ministry from the Little Portion Hermitage in AR and St. Clare Monastery in TX where he is the Founder and General Minister of the Brothers and Sisters of Charity.
His artistic and humanitarian efforts have been recognized with multiple awards including the National Academy of Recording Arts and Sciences, the Gospel Music Association, Paul Harris Fellow – Rotary International, Mercy Corps and the Mother Theresa Award!
John Michael Talbot is one of the most active ministers traveling throughout the world inspiring and renewing the faith of Christians of all denominations through sacred music and inspired preaching. Like a modern St. Francis, John Michael Talbot's ministry is bringing revival to God's Church, "one parish at a time, and renewing hearts one life at a time."
John Michael will also speak at our Jesus King of All Nations Conference.
www.JohnMichaelTalbot.com, www.facebook.com/JohnMichaelTalbot and www.youtube.com/JohnMichaelTalbot.
– Therese Lorentz
Will we have tickets for the John Michael Talbot concert?
No. We will need your prayer and financial support. If a person or a business would like to sponsor the John Michael Talbot concert on August. 4, 2016, we would be glad to acknowledge that sponsorship on the flyers and promotional materials for a $10,000 donation.
Jesus King of All Nations Conference Speakers
Missionary of the New Evangelization Fr. Greg Bramlage was born in 1964 in Covington, Kentucky. He received a B.S. in Business Administration and graduated Cum Laude from Marian College. He worked 13 years in the Shipping and Transportation Industry. In 1996 he...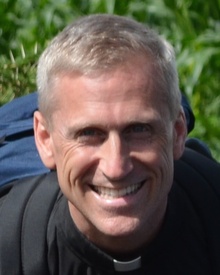 How Do We Pay For The Conferences?
Because we are so firmly convinced in our hearts that God wants to provide this conference to you free of charge, we step out in faith every year. We believe that this is God's gift to you.
We project the cost of this conference to be $60,000. Your gifts mean so much to us because we always ask: "whom would we exclude?" Well, we don't plan to exclude anyone because of a lack of funds. God would not turn anyone away.
It is always interesting when we are told that our conferences are funded. That is not the case. While we receive some generous donations, we have to work very hard to be able to cover expenses, often falling significantly short. But we believe that God wants these conferences, so we step out again and again in faith.
Thank you in advance for your donation when possible, and also for your prayers. St. Thomas Aquinas Society is built on a foundation of prayer, not funds. God will reward you for your generosity, especially because any donations will be the fruit of your prayer and your heart. Thank you
Calling all priests, deacons and lovers of the Bible
Catholic Study Tool. Verbum will have a booth at the conference and is offering a conference-exclusive 15% discount on your preferred library. Each Verbum library comes with hundreds of Catholic books and powerful tools to simplify your
study of Scripture and Tradition. Two workshops will be offered at the conference for your information.
We are grateful to Verbum. A percentage of their conference sales is being given to St. Thomas Aquinas Society to help with conference expenses.
Flying Novena
Have you heard about the Flying Novena? It is a favorite of Mother Teresa. Instead of 9 days or 9 hours for a novena, this one is the Memorare 9 times in a row. It is very powerful. Then pray one more Memorare in Thanksgiving.
Memorare:
Remember O Most Gracious Virgin Mary, that never was it known that anyone who fled to Thy protection, implored Thy help or sought Thy intercession was left unaided.
Inspired by this confidence, I fly unto Thee O Virgin of virgins my Mother. To Thee do I come, before Thee I stand, sinful and sorrowful. O Mother of the Word Incarnate, despise not my petitions but in Thy mercy answer me. Amen
Match the Bible Verse – Ten ways to Love from Fr. Wade Menezes – answer key below.
| | |
| --- | --- |
| A. Listen without interrupting. | 1. Proverbs 21:26 |
| B. Speak without accusing | 2. Proverbs 17:1 |
| C. Give without sparing | 3. Ephesians 4:15 |
| D. Pray without ceasing | 4. Proverbs 18 |
| E. Answer without arguing | 5. Proverbs 13:12 |
| F. Share without pretending | 6. Colossians 3:13 |
| G. Enjoy without complaint | 7. James 1:19 |
| H. Trust without wavering | 8. Philippians 2:14 |
| I. Forgive without punishing | 9. Colossians 1:9 |
| J. Promise without forgetting your promise | 10. 1 Corinthians 13:7. |
Bible Answer Key: A-4; B-7; C-1; D-9; E-2; F-3; G-8; H-10; I-6; J-5
Please help us with your end-of-the-year donation. We do have expenses throughout the year.
We currently have a mailing list of just over 2000. Just think! A $10 donation would be a great blessing. If everyone sent $10, that would be $20,000.
Expenses during the year include printing, mailing, accounting to have our non-profit report filed professionally, deposits for some of the speakers, airline tickets for speakers, ink for our printers and office supplies. We have two multifunction printers from freecolorprinters.com. These have been a great blessing to us. Currently Xerox is providing the warranties but we have printing quotas to meet. Therefore this newsletter, conference flyers, etc. are printed here in our office and taken to RhoDESCO (formerly Allegra) to print our envelopes and prepare our mailings. We have to order ink for our printing throughout the year. We also have expenses to maintain our website and to keep our account with Constant Contact for emailing.
Our overall mailing plan is the postcard (which are professionally printed) in February or March, and the conference brochure in June. We have decided to do this mailing at this time to make sure everyone knows about our fantastic conference and John Michael Talbot's concert on Thursday evening, August 4.
We do have low office expenses as the office is still in my home. Therefore, there is no rent. We do keep our published phone number of 719-448-0020 at very low costs.
With the addition of the Thursday evening concert, conference expenses for 2016 will exceed $60,000.
A good start would be an end-of-the-year donation as we continue our ministry throughout the year.
Remember that all donations to St. Thomas Aquinas Society are tax deductible. We are a 501 (c)(3) non-profit religious organization with a twofold focus of prayer and education in our Catholic Faith.
We do not belong to any larger organization and we do not have a bookstore as some mistakenly believe.
We are a small organization with a big name.
That's why your end-of-the-year support is so important.
We will be having several opportunities for volunteers, especially now that we have added the John Michael Talbot concert on August 4 at 7pm at the Pikes Peak Center.
Our committee will be working on preparing the volunteer opportunities. In the meantime, your prayers and your donations are of invaluable help.