Letter From the President
Dear Friends,
Time to wish you a very Merry and Blessed Christmas! We hope this year has been filled with many blessings for all of you and that 2017 will bring many more blessings.
Rather than a Christmas prayer card, we are including a Rosary prayer card with all 20 mysteries listed for your information and convenience. More and more we realize the urgent need for us to respond to Our Blessed Mother's call to pray the rosary. We know that battles have been won when we unite in the prayer of the rosary.
Currently we all recognize that our country is deeply divided. This is a time when we recognize the need to come together in prayer. We all know the saying that "the family that prays together stays together." Can we say that "the country that prays together stays together"? We, the United States, are under the patronage of the Immaculate Conception. Of course, the Immaculate Conception refers to Our Lady's conception without sin. This privilege enabled her as Mother of God, to never be under the control of sin, and therefore to provide that singular pure vessel for the coming of Our Lord and Savior, Jesus Christ.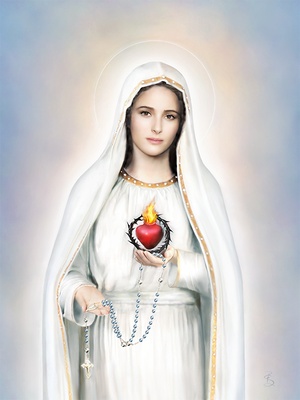 Let us show Blessed Mother how grateful we are to her for her Fiat, not only when the Archangel Gabriel came with the message that she was the Chosen One of all time to be the most holy Mother of God, but for all the fiats along the way. Let us show her that we are listening to her urgent call to pick up our rosaries. Let us show her how grateful we are for her son, Jesus Christ, who wants to recognize her role in Fatima and the Triumph of her Immaculate Heart.
Please pick up your rosaries and join us in praying for our country and the Triumph of the Immaculate Heart! Remember, a house divided cannot stand.
Plans are now underway for our 20th major conference: Fatima and The Triumph. We are excited about this conference and the way it is coming together. Keep watch on our website to see it grow.
Our big news: a free concert with Tony Melendez at 7pm at the Pikes Peak Center on Thursday, August 3, 2017. We hope you will come and invite others.
Mark your calendar and tell your friends: August 3-6, 2017 at the Pikes Peak Center in Colorado Springs. You won't want to miss this conference! Our conference will remain free, and as always, we are grateful for all donations.
Our overall mailing plan for the Fatima and The Triumph Conference is the large conference postcard in February or March, and the conference brochure in June. We have decided to do this mailing at this time to make sure everyone knows about our fantastic conference and the Tony Melendez concert on Thursday evening, August 3, 2017
Tony Melendez
"I can't explain why people have been moved to tears, as my feet slowly apply pressure to the face and neck of my guitar something happens. For as long as I could remember these toes of mine have been like fingers. God somehow has blessed me with music and the desire to persevere."
Originally from Rivas, Nicaragua, Tony was born without arms. He also had a clubbed foot due to the drug, Thalidomide, taken by his mother. At the age of one Tony's family immigrated to the USA so he could have corrective surgery on his left foot.
Tony grew up in a home where mom protected and cared greatly for him. His father encouraged and pushed him to do things on his own. As he had no arms, Tony had to learn to do almost everything with his feet. At the age of sixteen he taught himself how to play the guitar with his toes.
In 1987 he was asked by the youth of Los Angeles to be their gift to Pope John Paul II, and this internationally broadcast event set Tony's career into high gear. Now more than twenty-eight years later Tony has traveled to all fifty states and more than 44 foreign countries. Tony has been on shows such as Good Morning America, Hour Of Power with Robert Schuller, Arsenio Hall, 700 Club, and Jerry Lewis Telethons.
Tony has recorded five albums, Never Be The Same, Ways of The Wise, Cup Of Life, Hands In Heaven and his latest Hope/Esperanza. He also has an autobiography, A Gift Of Hope, and is the recipient of numerous awards, including special commendations from President Reagan, the State of California, the City of Los Angeles, and countless other civic and charitable organizations. He received the first annual Inspirational Hero Award from the NFL Alumni Association at Super Bowl XXIII.
Tony now resides in Branson with his wife Lynn and two kids, Marisa and Andres. Despite all the travel over the last twenty eight years, Tony continues to resist the siren song of stardom, hoping only to develop his musical career and share his God given gifts. "I don't feel like a celebrity," he says with a smile, " I just feel like me!"
No tickets are necessary for the Tony Melendez Concert..
Marian Movement of Priests Fr. Charles Becker is a priest of the Archdiocese of Chicago and is the National Responsible for the Marian Movement of Priests, a worldwide Movement begun by Our Lady in Fatima through Fr. Stefano Gobbi who received interior locutions...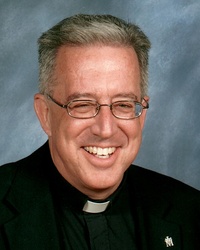 The Ten Commandments:
Dear Heavenly Father,
We come to You to ask Your blessing on our country. We love our country. Please help us to return to Your commandments so that we will be Your people and your will be our God.
The Ten Commandments
If you love me you will keep my commandments. John 14:15
1. I AM THE LORD THY GOD: THOU SHALT NOT HAVE STRANGE GODS BEFORE ME.
2. THOU SHALL NOT TAKE THE NAME OF THE LORD THY GOD IN VAIN.
3. KEEP HOLY THE SABBATH.
4. HONOR THY FATHER AND THY MOTHER.
5. THOU SHALT NOT KILL.
6. THOU SHALT NOT COMMIT ADULTERY.
7. THOU SHALT NOT STEAL.
8. THOU SHALT NOT BEAR FALSE WITNESS AGAINST THY NEIGHBOR.
9. THOU SHALT NOT COVET THEY NEIGHBOR'S WIFE.
10. THOU SHALT NOT COVET THY NEIGHBOR'S GOODS.
Save the Date!
Rosary Rally
October 15, 2pm – 4pm
Holy Apostles Catholic Church, Colorado Springs
in honor of the 100th Anniversary of the Apparitions of Our Lady at Fatima. Reception follows in Mary's House. The Honorable Bishop Michael Sheridan will be presiding and offering a talk on the message and requests of Our Lady of Fatima.
For more information contact Paula Joy (p.joy@1.com)